My Dissertation
---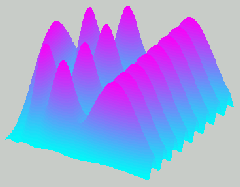 ---
My Ph.D. dissertation defense was held on March 26, 1999. I graduated with the Johns Hopkins University Class of 1999, last class of the millenium, on Thursday, May 27, 1999. My thesis, Time-Frequency Acoustic Processing and Recognition: Analysis and Analog VLSI Implementations, is available online. In brief:

Number of pages: 227
Size: Uncompressed, 26.2 MB; Compressed, 6.0 MB.
Dissertation in PDF, by Chapter:
Dissertation in PostScript, by Chapter:
Other dissertation variations online:

| | | |
| --- | --- | --- |
| | email: | |
Last updated: April 9, 2012 at 2:19pm